2020 was a challenging year for practically everyone. A worldwide pandemic, controversial presidential election, and a new administration in Washington combined with countless other factors, such as the uncertainty of a successful vaccine, to fuel the concerns of individuals and businesses alike.
The metalworking industry was hit especially hard in 2020. Not only were there almost no opportunities for working remotely, but lockdowns and business disruptions lowered the demand for commodities used in the construction, automotive, and various other sectors. Fabricators and machine shops were just some of the businesses adversely affected.
During all the turmoil, the demand for steel (and its price) fell significantly. By some estimates, nearly 10 million tons of steelmaking capacity were closed temporarily during the pandemic.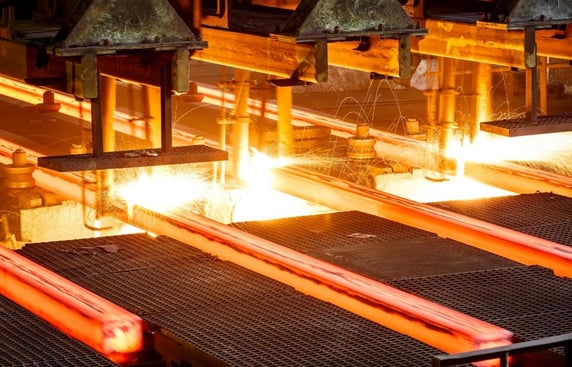 Some steel mills were closed down during the pandemic, and restarts have been sluggish.
Photo Credit: CDMG
To stop the spread of COVID-19, the government ordered shutdowns that took a significant toll on the economy and steel demand. Steel prices plummeted more than 20%, hitting the low for the year in mid-August.
Why have steel prices risen?
A stunning manufacturing recovery in November and December of 2020 drove the price of hot-rolled coil steel up more than 50 percent from its low point in August. The rapid industrial recovery from those lockdowns has outpaced the slow steel mill restarts, creating a tight, albeit temporary, supply of steel.
And while the imbalance between supply and demand is a primary contributor to rising steel costs, it is not the only one. Lower capacity utilization at the mills, increased overhead expenses caused by COVID-19 safety protocols, and higher freight charges due to increased demand have all factored into rising steel prices.
However, the swift increase in demand is the primary culprit in rising steel prices. As steel producers made significant production cuts during the pandemic, distributors and manufacturers allowed inventories to drop to perilously low levels.
As the metalworking industry is attempting to re-supply for the surge in orders, they are finding out that steel mills do not have enough material to sell. Until steelmakers can increase their productivity to meet the rising demand, steel prices will continue to move higher.
When will steel prices stabilize?
Making accurate predictions, never an easy task in regular times, is even more challenging during a pandemic. However, most analysts predict that steel prices will peak globally sometime around the end of the first quarter of 2021. But here is where the crystal ball gets cloudy.
Some believe a downtrend in steel prices for the rest of the year should follow the first quarter. Others are not so sure. They see the first-quarter uptick in steel demand as only the beginning, and as the economy continues to improve, there will likely be higher demand—and higher prices—throughout 2021.
Stay tuned!
As the world moves out of quarantine, manufacturing will see drastic improvements
The more labor-intensive your metalworking business is, the less it will be affected by rising steel costs. But no matter what impact steel prices will have on your company, getting the maximum productivity from your equipment will keep you competitive and profitable.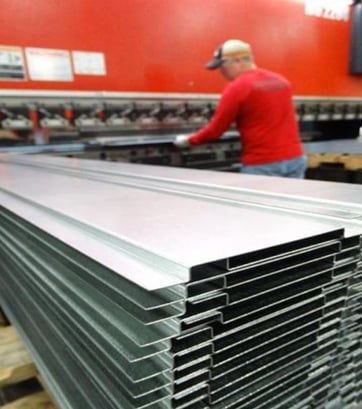 Steel prices will impact many metal fabricators (Picture Credit: The Fabricator)
Dake has been a trusted name in manufacturing equipment for over 130 years. Our lineup of hydraulic presses, bandsaws, cold saws, drill presses, and belt grinders are second to none in quality, reliability, and accuracy.
As the economy heats up, ensure that you are prepared with the finest machine tools on the market. To get the full story, fill out our contact form, call us at 1-800-937-3253, or email us.