Bending sheet metal is a common practice in metalworking, and there are many ways to go about it. However, some methods are better than others.
There is more to the process than simply popping a piece of sheet metal into a machine and pressing a button. Understanding the fundamentals of sheet metal bending with a hydraulic press is crucial to producing the perfect results every time.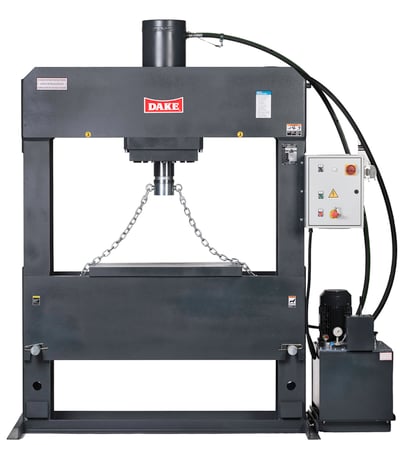 Three Phase Dura-Press Model Force 200
This post will look at the top five best practices for bending sheet metal.
1. Reduce Displacements
Creating an ergonomic work isle around the press machine is essential for easy loading and unloading of materials. The sheet metal and the hydraulic press must be as close together and comfortable as possible.
All of the components involved in the bending process should be arranged and put in place ahead of time. This helps to facilitate the operations that take place after the bending process is complete (i.e. arrangement for easy handling).
If you organize the setup properly, other operators like welders and assembly operators will be able to do their jobs more efficiently.
Another way to optimize the bending process and reduce displacements is to ensure that trolleys and slides are in the correct positions. This helps to keep everything neat and expedient.
2. Choose the Right Press
Hand-operated hydraulic presses are old school and may no longer be the most efficient way to quickly bend sheet metal. For a more effective workflow, we recommend the following hydraulic presses: Elec-draulic I, Elec-draulic-II, Single Phase Dura-Presses, and Three Phase Dura-Presses.
Each of these hydraulic press types come in a variety of sizes and strengths.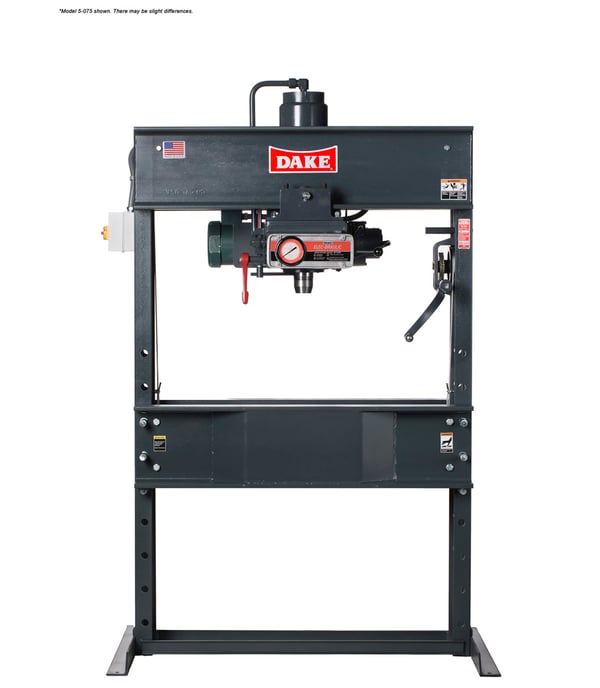 Elec-draulic I Presses are single-acting machines with an adjustable table, up to a 16 IPM ram speed, and a moveable work head. They come in 50-, 75-, and 150-ton capacities. They are fast, reliable, precise, and affordable.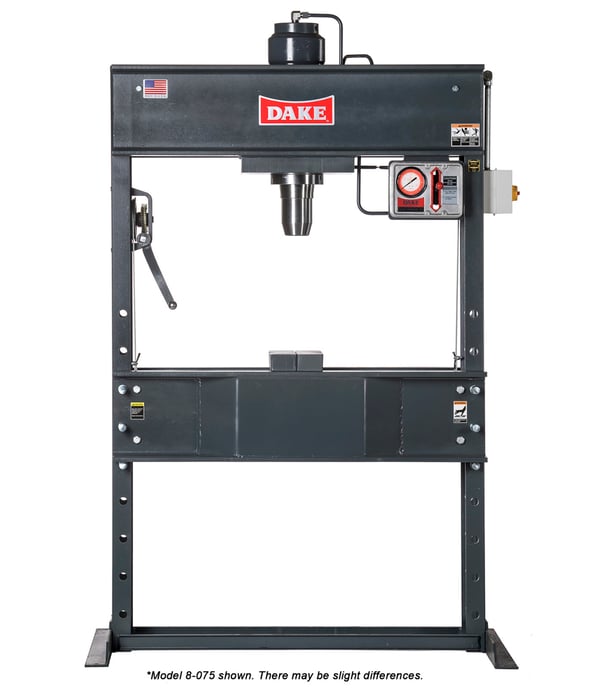 Elec-draulic II Presses are dual-acting machines with a motor, super-sensitive ram, and up to a 17 IPM ram speed.
T-ring seals help to prevent a loss of pressure, safety valves guard against overloads, and the adjustable tables with the H-frame-mounted control allow for more maneuverability. These machines are available in 25-, 50-, 75-, and 150-ton capacities.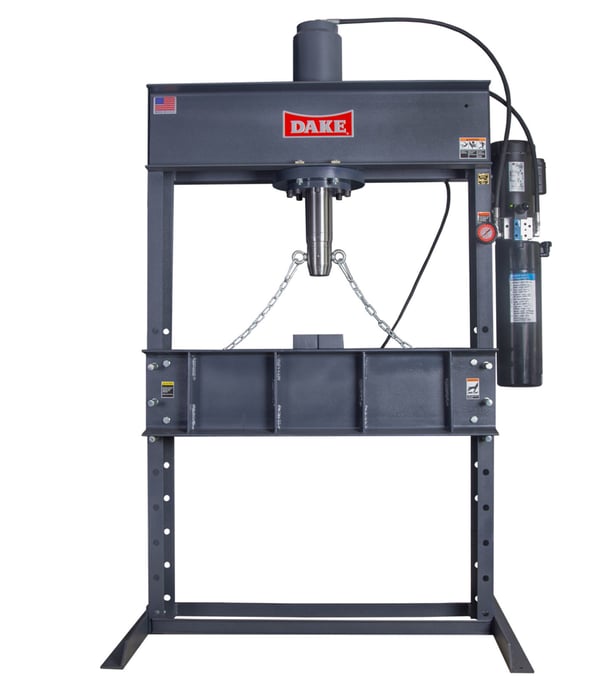 Single Phase Dura-Presses use a motor to perform bending and metal-forming operations. What makes them special is the channel iron H-frame that allows for larger or bulky materials to be used.
The lifting chain enables the height of the table to be easily adjusted, and the 3-point lever offers one-handed control over the movement of the ram. These machines are offered at 10-, 25, and 50-ton capacities.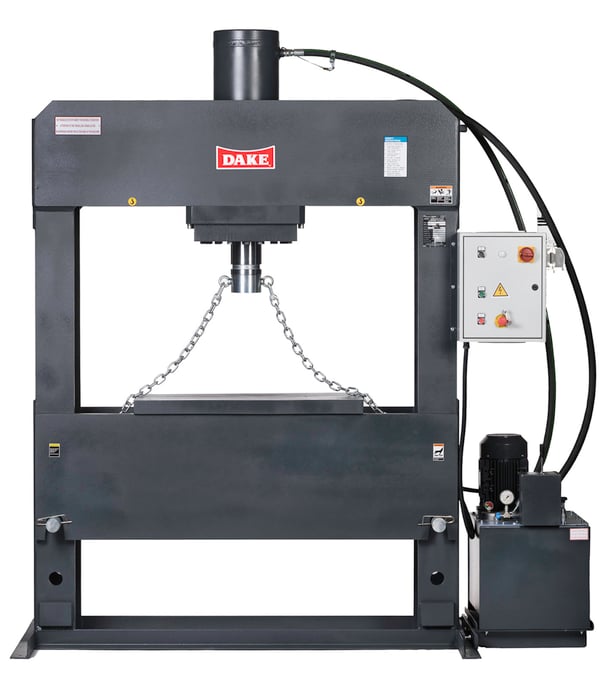 Finally, the Three Phase Dura-Presses are our favorites for metal-forming. These double-action hydraulic presses come with a maximum tonnage lockout, rapid ram advance, pressure presets, and an adjustable table.
They are extremely responsive and easy to operate since they come with a joystick. You can get them in 40-, 70-, 100-, 150-, and 200-ton capacities.
3. Write a Standardized Manual
Whether you work alone or with employees, it's important to write down the bending procedure in a standardized way in order to maintain consistency in the output of your products.
So, creating a step-by-step guide for the appropriate machining operations can prove to be helpful.
Your metalworkers should be able to turn to this guide with any questions they might have about dealing with sheet metal. This standardized manual should include instructions on:
how to bend various sheet metals
how to clean/maintain the machine once the work is done; and
FAQ on the most common troubleshooting issues.
4. Be Proactive
Bending operations should be simple, but issues can sometimes crop up. That's why it's important that you and your metalworkers be proactive on the floor. If you notice that production is slow, take the time to figure out where the bottleneck is at.
If you notice that there is a problem with a particular machine or material, address the issue and find out why the problem is consistently occurring.
Technical difficulties and human errors can play a huge role in workplace issues. If you are proactive and address potential issues before they become full-blown problems, then you will have little to no trouble bending sheet metal efficiently.
Read more about troubleshooting here.
5. Learn and communicate
Metalworkers know that there is always something new to be learned. Technology is advancing every day, and the metalworking industry has changed drastically over the last few decades.
Even if you have 30 years of experience with bending sheet metal, there is always something new that you can learn and communicate with your employees.
If a new training technique has surfaced, talk to your team about the pros and cons of implementing it. This new technique could improve your company's productivity.
If there are new safety regulations, be sure that you notify everyone on your staff to ensure that they are working within the cogent safety guidelines.
What Is Sheet Metal?
Sheet metal is a flat, thin piece of metal that has undergone an industrial rolling process to get its straight shape. Although thicknesses vary depending on the type of metal and the application it is meant to be used in, the most common thicknesses range from 30 gauge to 7 gauge.
The following types of metals can be rolled into sheet metal:
Platinum
Gold
Silver
Titanium
Aluminum
Tin
Nickel
Copper
Brass
Steel
While we are discussing the process of bending in this post, sheet metal can undergo many different metal-forming processes including curling, deep drawing, expanding, hemming, ironing, laser cutting, perforating, punching, rolling, spinning, stamping, and many more.
To ensure that sheet metal is fastened properly into place, rivets and sheet metal screws can be used.
Talk to Us
Do you have questions about bending sheets of metal with one of our hydraulic press machines? Get in touch with our experts here at Dake. We are more than happy to answer your questions.