Industry experts have been warning of a shortage of skilled workers for several years. Baby boomers have been retiring, and fewer young people are being trained to replace them. As the economy revives following the pandemic, there will be plenty of high-paying job openings in manufacturing. While some of these will be available to entry-level workers, the most exciting and lucrative career positions will require an education, training, and skill set.
The term "metalworker" refers to various careers, including machinists, press operators, fabricators, welders, and CNC (computer numerically controlled) programmers. These jobs offer the gratification of creating things that will last and improve lives. It's an opportunity to work with advanced manufacturing technology such as robotics, additive manufacturing (3-D printing), and CNC machine tools. Even more important, you'll get to think creatively, solve problems, and collaborate with like-minded people.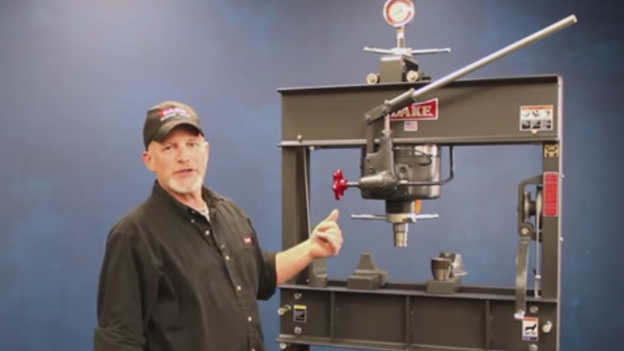 Hydraulic Press Operator: One of many metalworking opportunities
(Photo Credit: Dake)
How can someone prepare for a metalworking career?
Machinists and machine operators
Working in machine shops and other manufacturing facilities, machinists are on the upper level of skills requirements and have a few different avenues for acquiring them:
Apprenticeships: Typically offered by unions, manufacturers, and technical colleges, apprenticeships combine classroom instruction with up to 8,000 hours of paid on-the-job instruction.

Certificate programs: Community colleges and trade schools offer certificates and associate degrees for anywhere from six months to two years of training and industry-related coursework.

Professional certifications: The National Institute for Metalworking Skills (NIMS) offers professional certificates in metalworking.
Metal fabricators
Fabrication shops are similar to machine shops in that they have some of the same types of equipment. Metal fabricators use the equipment to cut, bend, and form metal sheets into various shapes. As with the machinists, fabricators are required to read engineering drawings and visualize objects in three dimensions.
Entry-level fabrication jobs might require only a high school diploma. However, to move up within the field, classes at a trade school and certifications are preferable.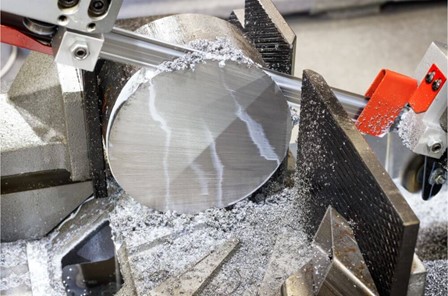 Learning how to operate saws correctly and safely is a fundamental skill in metalworking
Photo Credit: Welding Insider
Welders
Welders join metal components together. They often work in fabrication shops, but they find high-paying jobs working on pipelines, buildings, bridges, and power plants. While machinists and fabricators work with an element of danger, welders might work in confined spaces or high places with the inherent hazards of the high temperatures from the welding process.
Many welders enter the trade with a high school diploma but must eventually earn a professional certification from a community college, vocational school, or private program. On-the-job training is part of these programs.
Don't forget about soft skills
As you look into working in the metal manufacturing industry, understand that there is more to being a metalworker than technical skills. Employers are also focusing on those soft skills that the top talent typically displays.
In addition to math skills, most metalworking positions require excellent communication and the ability and willingness to collaborate with others. But don't despair. Like machining, fabrication, and welding skills, soft skills such as communication, collaboration, and cooperation can be developed.
Where do machine and fabrication shops buy their equipment?
They purchase from one of the most trusted names in manufacturing for over 130 years: Dake. Because of their reliability and durability, Dake tools have been passed down for generations. Today, the Dake entrepreneurial spirit empowers the next generation of metalworkers with quality tools to serve them well into the future!
Take a look at our product line. To find out more, fill out our contact form, call us at 1-800-937-3253, or email us.